Growing your Business with GBR4U Pty Ltd
We Believe in Local is Lekker!
An Eastern Cape Business Referral Network Company with a footprint in East London & Port Elizabeth.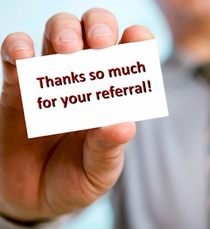 We are a proud South African Business Referrals Company, based in the Eastern Cape.
Our Core Business is Valuable Business Referrals for our members. Word of Mouth is one of the best business advertising a business can have. Personal Business Referrals also comes with Trust and Credibility.
Does your business have people advertisng your business using Word of Mouth advertising? If not, you need to ask yourself why not?
Contact us and attend a non-obligatory business referral get together in East London or Port Elizabeth and find out for yourself how Word of Mouth Business Networking can help Grow Your Business with Valuable Referrals!
We are a transparent company and keep our members - as well as members of the public - informed on proceedings within GBR4U (Pty) Ltd.
Remember: Things get better when enough people decide that they should get better. Things change when ordinary people come together in a common purpose! (Kofi Annan. Secretary – General of the United Nations – 1999)